Filter by Category
Professional Business Skills
Business & Design Training Information Session

Next available session starts Mar 4, 2021 at 2 pm
Improve your marketability with affordable business and design  courses led by industry experts at North Shore Community College. Attend NSCC's Professional Education Business & Design  Skills Training Info Session and let us help you sharpen your game with courses in emotional intelligence, human resources, management, bookkeeping, social media marketing, design courses and computer applications.  New courses start regularly. 
This event will be held virtually via Zoom. Event Timing: Friday, January 15, 2021 at 1:00pm Hosted by: NSCC's Professional Education Division @ Northshore Community College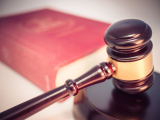 Online Registration Unavailable
LEGAL INTERPRETING - BAA251
with MULTIPLE INSTRUCTORS

Next session starts Mar 23, 2021 at 6 pm
New! Legal Interpreting for Depositions, Due Process Hearings and Unemployment Hearings: Remote Learning Course Trained legal interpreters are in demand throughout Massachusetts and nationwide in law offices, schools, state agencies and contracting agencies. Open to all language interpreters who would like to expand their interpreting skills in a legal setting. Course covers the most in-demand types of hearings, such as Due Process Hearings, Unemployment Hearings, and Depositions. Learn legal terminology and procedural protocols needed to interpret for these various types of hearings. In addition, you will have the opportunity for intense practice through mock hearings. These mock hearings will give you the experience and comfort-level needed to apply for work in the field. Prerequisite: Students must provide a certificate of completion for a minimum of 40 hours of interpreter training or a letter from your employer confirming a minimum of 3 years experience as a working interpreter in any setting. High school diploma or equivalent required and must be fluent in English and one other language. Screening required, call 978-236-1200 to request a screening appointment after registration.  You must call (978) 236-1200 to register for this course. 
CONFLICT RESOLUT ORGANIZATION - BAA201
with KENNETH ROBICHAUD

Next available session starts Mar 30, 2021 at 6 pm
How to Manage Conflict in the Organization-REMOTE LEARNING COURSE Conflict can destroy productivity and performance. Learn the practical knowledge, proven techniques, and psychological insights you need to resolve conflict successfully. Respond quickly and effectively to issues as they arise, turn conflict into constructive forces for improving your performance, and understand the fundamental processes and factors that cause and perpetuate conflict.