Filter by Category
Help-Desk Support & Computer Networking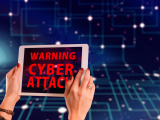 CYBERSAFE - INF106
with MULTIPLE INSTRUCTORS

Next available session starts Jun 21, 2021 at 5:30 pm

, runs for 1 week
1 additional session on Aug 23, 2021
CyberSafe- REMOTE LEARNING COURSE Attention all end-users of computers, mobile devices, networks, and the Internet! Time to use technology more securely to minimize digital risks. Learn and understand security compliance considerations, social engineering malware, and various other data security related concepts. Explore the hazards and pitfalls and learn how to use technology safely and securely. Book and CyberSafe Certification Exam included.
CompTIA A+ CERT TRAINING - INF300
with SEOLITO RODRIGUEZ

Next available session starts Jul 13, 2021 at 5:30 pm

, runs for 9 weeks
CompTIA A+ Certification Prep- REMOTE LEARNING COURSE CompTIA A+ Certification is the foundation of your Information Technology Profession and provides you with an industry recognized, valued credential. Learn the essential skills and information needed to install, upgrade, repair, configure, troubleshoot, optimized, and perform preventative maintenance of basic PCs, and the ability to connect users to the data they need to do their jobs regardless of the devices being used. This course prepares you to take the CompTIA A+ Certification Exams. Cost of the exam is not included in the cost of the program. Textbook required: For textbook information visit: https://store.comptia.org/p/978-1-64274-138-4. Class also available online or Live online. Please call (978) 236-1200 for more information.
The Google IT Support Professional Certificate:Online-INF400
with Multiple Instructor

Next available session starts Jul 22, 2021 at 6:30 pm
The Google IT Support Professional Certificate:Online
Prepare for an entry-level job in IT support.  Designed for students who have basic computer skills and an interest in expanding on those skills.   This online program with learning support and coaching from NSCC instructor has the flexibility to fit your schedule.  The program includes five courses: Technical Support Fundamentals, The Bits and Bytes of Computer Networking, Operating Systems and You, System Administration and IT Infrastructure Services, and IT Security: Defense Against the Digital Dark Arts.  Students should plan on committing 10 to 20 hours a week between the online lessons and instructor support/coaching.   Instructor led Zoom support lesson schedule is Thursday, July 22 – Nov. 18 from 6:30 to 7:30.   Instructor office hours for additional support via Zoom are Monday, Tuesday and Wednesday 6:30pm to 7:30pm by appointment.  Prerequisite:  High School Diploma or equivalent.